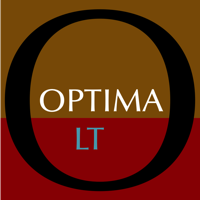 Optima family (Linotype library) contains 26 fonts.
Initially conceiving this face as a competitor for Ludwig & Mayer's Colonia, Walter Cunz at Stempel guided Hermann Zapf to the creation of this most elegant and legible of twentieth century sanserifs.
Linotype's cautious licensing policies encouraged a number of unauthorized copies, none of which can be said to have added to the original.