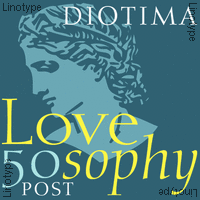 Diotima family (Linotype library) contains 5 fonts.
Diotima was designed by Gudrun Zapf von Hesse in 1948, the italic even earlier, in 1939.
Diotima is a festive font particularly well-suited to invitations, programs and poems. The delicate italic draws attention to text which should be emphasized. Zapf von Hesse's Ariadne Initials and Smaragd are perfect complements to Diotima.