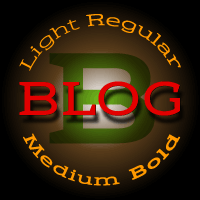 Blog family (BA Graphics library) contains 4 fonts.
Blog has a new distinctive look and comes in four weights light, regular, medium and bold. It can be seen as quite elegant in the light weights while looking masculine in the heavy weight. Its unique look lends to so many different applications.
Blog works well for both headline and text.