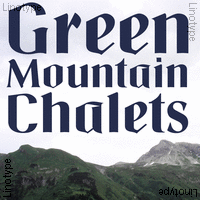 Airam font (Linotype library). Click on the font picture to buy the font.
Maria Martina Schmitt was born in Vienna, Austria in 1950. Since 1998, she has been working as a freelance designer, focusing on cultural collateral, economic publications, illustration, type design, and logo design.
Airam blends contemporary legibility with historic blackletter forms, creating a contemporary text face that speaks to the old European past.
Airam certainly appears darker than most other contemporary text faces. Airam's letterforms are slightly broken, too. They display angled joints in lieu of smooth curves. This "broken" aspect actually aids legibility at smaller point sizes. While Airam may not be suitable for setting whole books or newspapers, this font will add a splendid touch to short tracts of small text. Additionally, Airam looks superb in large headlines.